by Kathy Levy
Would you like to improve your value, confidence, and effectiveness in the shot peening process?
The Electronics Inc. Shot Peening Workshop may be the ideal solution for you. I'm sharing firsthand accounts from workshop attendees that cover the wide range of benefits from shot peening training. The following quotes are excerpts from an article in The Shot Peener magazine. ("The Shot Peening Workshop: Celebrating 25 Years," Summer, 2016.)
---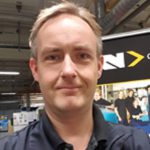 I've increased my knowledge about shot-peen processes and new methods like flapperpeen/ultrasonicpeen and needle-peen. I also received a wider contact base. My Level 3 Certificate is appreciated to show auditors.
Shotpeen is a rather unknown method in the world and this is a great place to send employees to increase their knowledge about the process. It is not possible to get local courses in my country.
—Roberth Blomberg, GKN Aerospace Engine Systems Sweden
---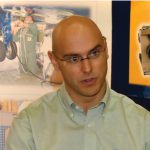 I like to bring my new employees to the US workshop to complete their training on shot peening and blast cleaning and to meet potential clients.
—Sylvain Forgues, Shockform Aeronautique
---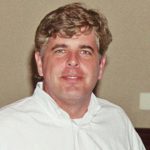 I have also been able to obtain vast sources of knowledge on shot peening in general that I am able to utilize every day in the field.
The workshops have impacted the industry, particularly with shot peening. Many of my customers refer to it as the benchmark for shot peening theory and procedures. This is true even on a global basis.
­—Jeff Girman, Saint Gobain
---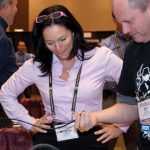 As my knowledge about peening was not up to date, these Workshops were an important source of information and understanding for me. Jack (Champaigne) and his team always made it easy to ask questions, as basic as they might be.
—Brigitte Labelle, Shockform Aeronautique
---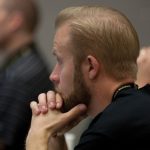 Electronics Inc. Shot Peening workshops are a great way to spread the knowledge and the "know-how" around shot peening. To meet and discuss problems and solutions with other shot peening engineers has been really helpful. Other "special processes" should use this way of working to widen the knowledge around the process.
—Lars Larsson, GKN Aerospace Engine Systems Sweden
---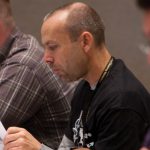 I attended three workshops and earned the Level 3 Achievement Exam Certificate. This has given me a very good knowledge in the Shot Peening methods I require.
With my acquired knowledge, we have been able to set up a Shot Peen department doing Rotary Peening, Boeing Manual Shot Peening, and an automated process for Goodrich wheel repairs. This has saved a lot of time and cost.
—Duncan Painter, Cargolux
---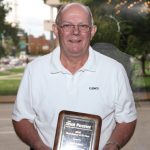 The workshops broadened my knowledge of shot peening specifications and they provide training for new Clemco personal.
—Herb Tobben, Clemco Industries
---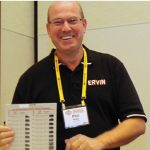 These workshops have taught the technical details of Shot Peening and Blast Cleaning to our Sales and Distribution groups so they can be more helpful to our end-user markets.
—Philip Waser, Ervin Industries
---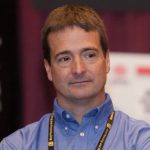 In the early years the workshops were attended by mostly process engineers pretty versed in the technology. But as more and more of these process engineers grasped the benefit of these workshops and promoted them internally, the demographic of the attendees has shifted to a broad range of responsibilities from operators, to engineers, to managers.
—Jim Whalen, Progressive Surface
---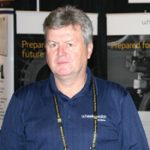 The workshops have a created a broad baseline of knowledge for operators, engineers and quality personnel.
—Ron Wright, Wheelabrator
Visit www.shotpeeningtraining.com for more information on the EI Shot Peening Training programs, including workshops, seminars and on-site training.