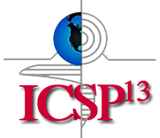 Electronics Inc. and The Shot Peener magazine, along with Polytechnique Montreal, are sponsoring the 13th International Conference on Shot Peening (ICSP-13). ICSP-13 is the Triennial Conference and Exhibition of the International Scientific Committee for Shot Peening. Martin Levesque, a Professor in the Department of Mechanical Engineering at Polytechnique Montreal, is the Conference Chairman. The conference will be held on September 18 to 21, 2017 in Montreal, Canada at the Hotel Delta Montreal.
The purpose of this conference is to foster exchanges between the academic and industrial community on processes inducing beneficial residual stresses, as well as their effects, with an emphasis on traditional shot peening. While this is not an exhaustive list, deep rolling, laser peening, ultrasonic peening, cavitation peening, flapper peening and needle peening fit within the conference's scope. In addition, talks dealing with fundamental or applied aspects, modeling, experimental methods, fatigue life, forming and industrial applications are sought to generate fruitful discussions between world experts in order to address current and forthcoming issues.
Please go to www.polymtl.ca/icsp13 for more information on fees, paper topics, abstract submissions and registration.